Live Without Pain
New Hope
New Therapies
Many patients resigned to living with a constant burden of pain are now living their lives pain free.
A more complete understanding of pain, muscle damage and new methods of stimulating natural tissue repair make relief available to patients with chronic pain.
---
Chiropractic Family Care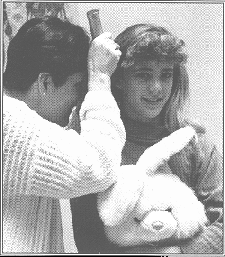 Fibromyalgia
&
Myofascial Pain
Clinic


"a Family Practice"
Carolyn McMakin, M.A., D.C.
Chiropractic Physician
call
(503) 762-0805
for appointments
17214 S.E. Division, Suite 2
Portland, OR 97236 © 1997-98
You are visitor number
to this site.